We're glad to announce that as of today, you can order Polaris. You can choose between two options:
Standalone board

Polaris Kit
The board itself comes in three different options: 2G, 3G, and NB-IOT. So, choose the one that suits your project the most, and add it to the cart.
We will ship the orders in the first week of September for the 3G version of the board, and in the last week of September for 2G and NB-IoT version.
Polaris is a Python programmable open IoT platform, designed for remote logging and Cloud applications. It is an excellent GPS/GLONASS vehicle tracker, (available with 2G, 3G, LTE, NB-IOT modem). The Polaris application, available in Python Zerynth or Arduino, is open source so that it can be easily changed and customized.
Polaris is designed with features like geofencing, real-time tracking, analog sensors, external commands, audio, and SMS.
For more information, visit the product page.
Polaris Kit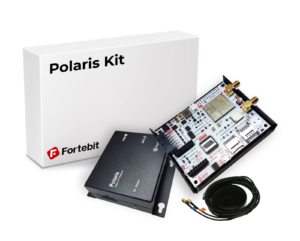 The Polaris Kit contains the Polaris board, an elegantly designed black aluminum casing, a GPS/Glonass/GSM antenna, and the main connector cable.
You can also get each version of the Kit with a Li-Po battery and make sure your new board is ready to be used in just a few minutes. The casing design is small and inconspicuous. It will easily blend in with the rest of your design.