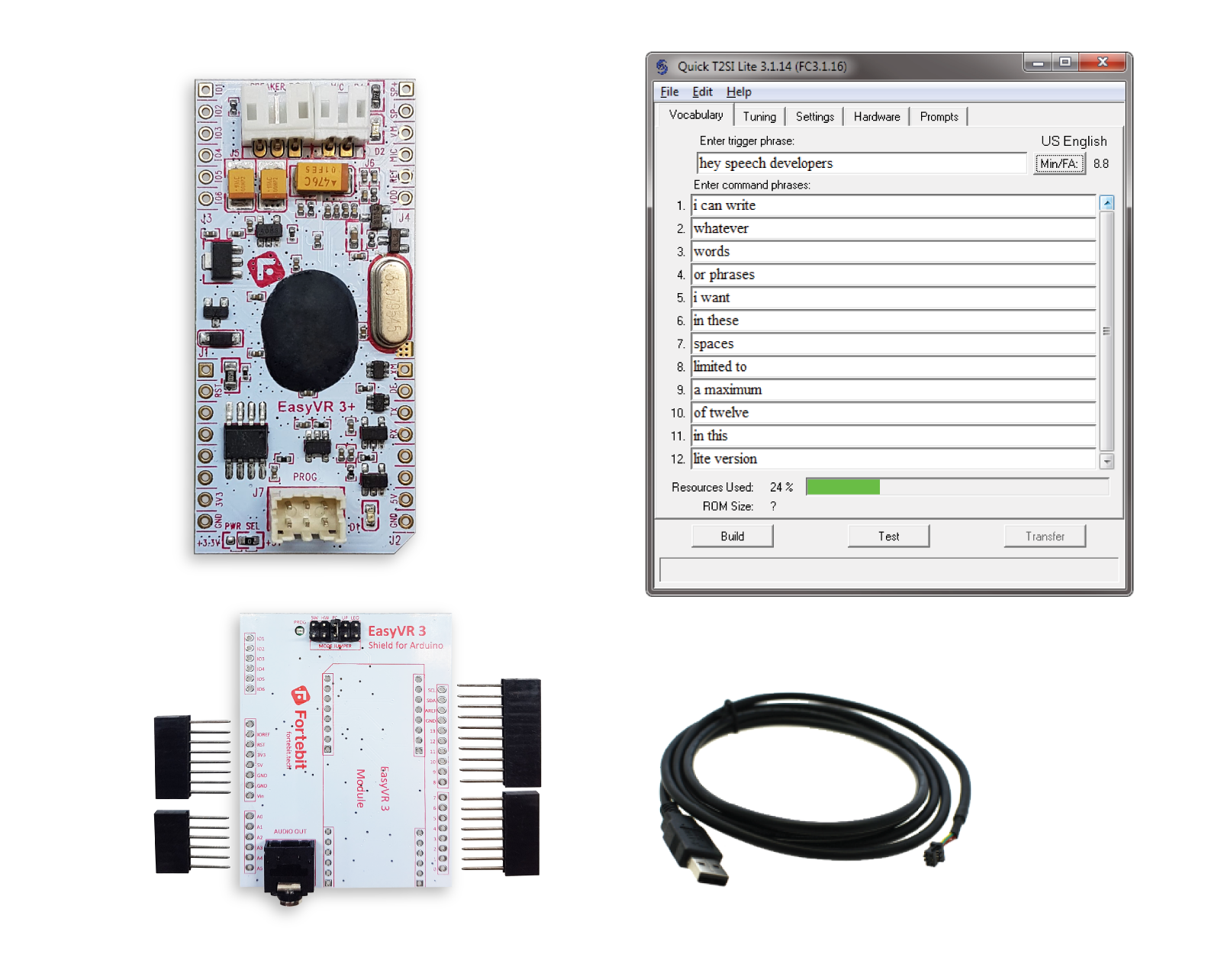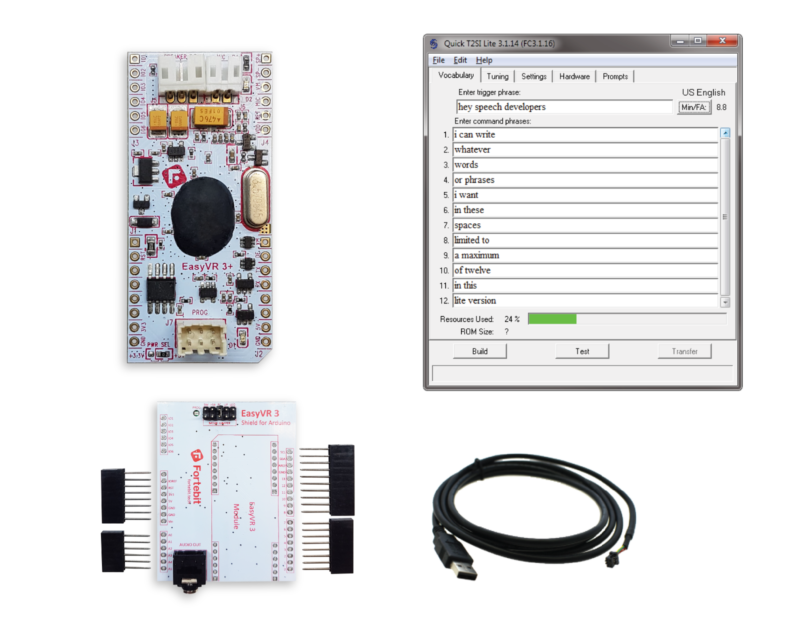 EasyVR 3 Plus Development Kit
The EasyVR 3 Plus DK kit includes everything you need to start developing with the EasyVR: the EasyVR 3 Plus speech recognition module, the QuickT2SI™ Lite software license, the EasyVR Shield for Arduino, and the QuickUSB cable to program the module.
The EasyVR 3 Plus is a multi-purpose speech recognition module designed to easily add versatile, robust and cost effective speech recognition capabilities to almost any application.
Quick T2SI Lite software allows the development of Speaker Independent vocabularies in a very easy Text-to-Speech fashion. This enables very quick and efficient development of Speaker Independent voice recognition applications.
The EasyVR Shield 3 is an adapter board for the EasyVR 3 Plus module, designed to simplify its use among the Arduino community.
€179.00 Excl. VATAdd to cart
The EasyVR 3 Plus module can be used with any host with a UART interface powered at 3.3V – 5V, such as PIC and Arduino boards. Some application examples include home automation, such as voice-controlled light switches, locks, curtains or kitchen appliances, or adding "hearing" to the most popular robots on the market.
EasyVR 3 Plus allows up to 64 user-defined Speaker Dependent (SD) or Speaker Verification (SV) commands, that can be trained in ANY language, divided into maximum 16 groups (up to 32 SD or 5 SV commands each).
Find out more about the EasyVR 3 Plus on its product page.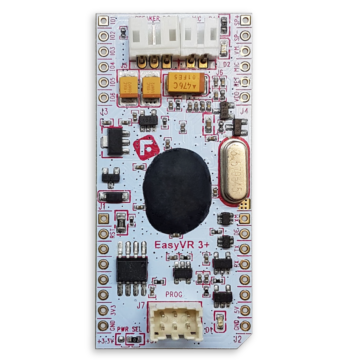 The Quick T2SI™ supports the following languages:
US English

French

German

Italian

Japanese

Mandarin

Spanish
Learn more on the Quick T2SI Lite product page.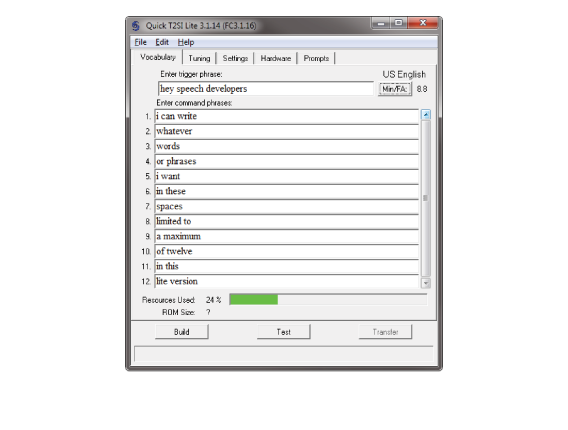 EasyVR Shield 3 Adapter Features
The Shield is compatible with any Arduino board using UNO-R3 Shield headers, running at either 3.3V or 5V levels, by using the IOREF pin to select the EasyVR operating voltage.
It is also backward compatible with earlier Arduino boards that don't have the IOREF pin, which are using 5V I/O levels by default.
If your board does not have the IOREF pin but it is running at 3.3V, you can still operate the EasyVR Shield 3 correctly if you manually connect pins IOREF and 3V3 together, for example with a jumper wire.
The board comes with separate Arduino stackable headers for the Shield interface. The EasyVR 3 module is also provided separately.
Learn more about it on the EasyVR Shield 3 product page.
QuickUSB is an USB-to-UART adapter cable, easy to use and supported on all the major operating systems.
It plugs into a standard USB port and brings all the UART signals to a compact 6-pin 2mm pitch female connector (Hirose DF11 Series).
It can be used to connect an EasyVR3 module directly to your PC, without any other adapter boards.